Current and Upcoming Art Events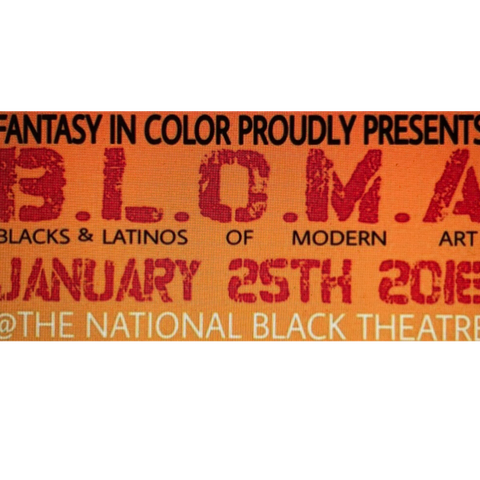 Jan 25
Fantasy In Color Presents "B.L.O.M.A." - Blacks and Latinos of Modern Art Group Exhibition
"B.L.O.MA" (Blacks & Latinos Of Modern Art) This group exhibition will celebrate and showcase some of the best emerging Black and Latino visual artist. UNFORTUNATELY, Black and brown artist are not always given the same opportunity and spot light. Instead of complaining, we are doing it for ourselves!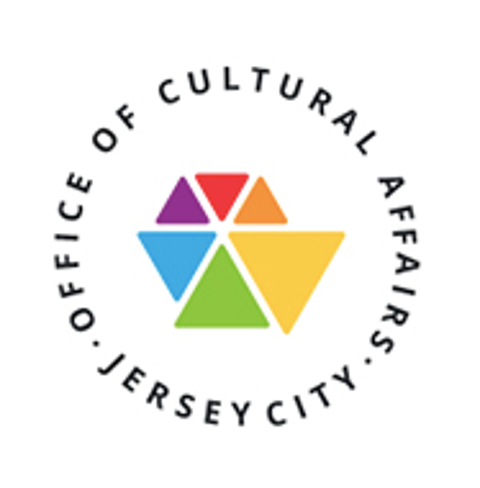 Feb 1 - Feb 28
Jersey City Art & Culture - Black History Month Group Exhibition (Opening Reception - February 6th)
OPENING RECEPTION ; FEBRUARY 6th - 6-8 PM ET Join the Office of Cultural Affairs for an Opening Reception for the Black History Month Group Art Exhibition in City Hall.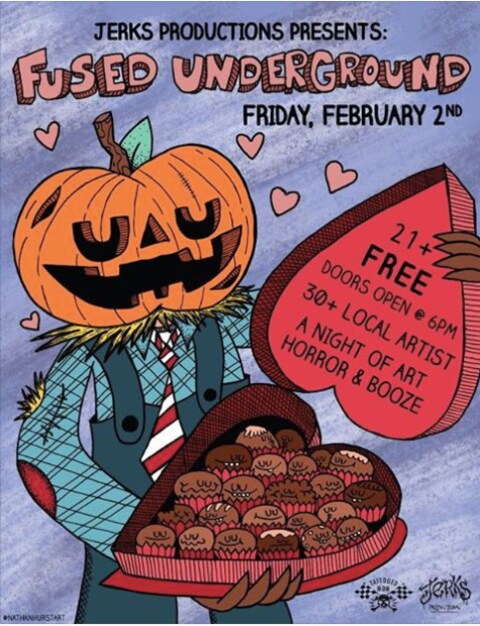 Feb 2
JERKS Productions Presents: Fused Underground
JERKS Productions brings you FUSED UNDERGROUND! Join us for a night of ART, HORROR & BOOZE as we celebrate First Friday and showcase some of Philadelphia (and surrounding area)'s best local underground artists! Be sure to also take part in Mom's amazing food and drink specials! Free fun! 21+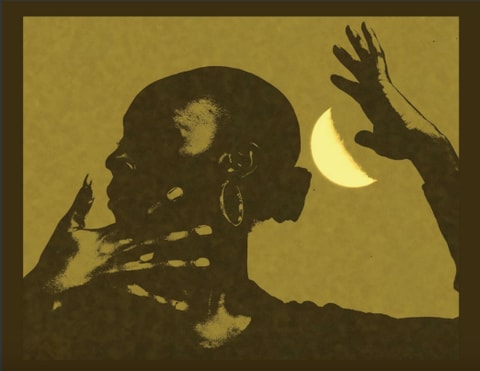 Feb 11 - Feb 28
Diasporan: African American Art Exhibit Celebrating African American History Month (Opening Reception: February 11, 11:30 AM-1:30 PM)
An exhibition featuring African American artists and their new work as well as new artists from the Caribbean and the continent of Africa (specifically, Nigeria). (Image by Llewellyn Berry, "Flight By Half Moon")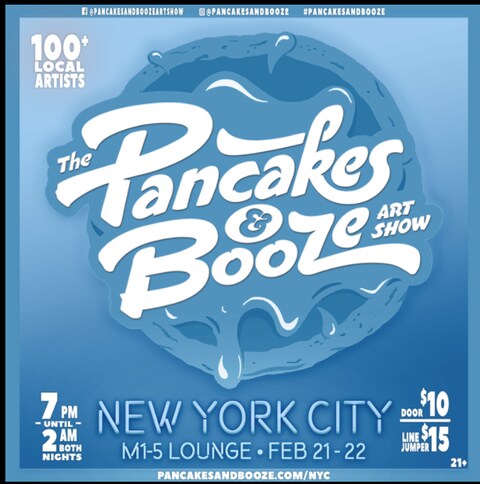 Feb 21 - Feb 23
Pancakes & Booze NYC (Feb 2018)
NYC's Premier Underground Art Show featuring: -100+ Emerging Artists -Live Body Painting - Live Art -FREE Pancake Bar -21+ EVENT -7pm - 2am BOTH NIGHTS $20 Line Jumper (limited quantities) $15 Door

Dec 20
RAW Presents "Holiday RAWK 2017"
Showcasing artists and artisans from around the globe for a Holiday RAWKing Exhibition.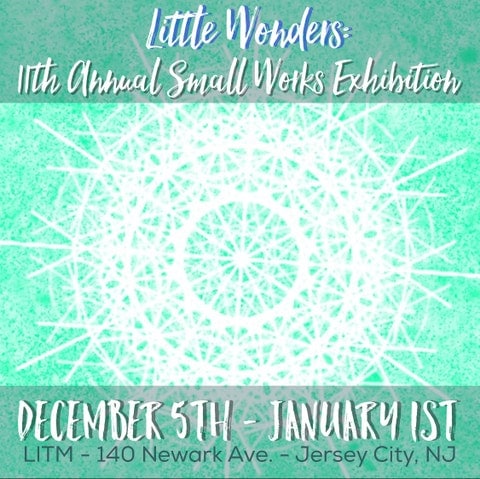 Dec 5 - Jan 1
Little Wonders: 11th Annual Small Works Exhibition (OPENING RECEPTION- December 5 - 7-10 PM
Dozens of Artists, Hundreds of pieces! Our 11th annual small works exhibit. Each piece is a small treasure, a tiny jewel, a miniature delight. While this is not a "holiday" or "winter" themed show, we want to make the art available for the gift-giving season, therefore the buyer may take works at the time of purchase. No one wants another sweater. Give the gift of ART! (Or just treat yo'self. We won't tell!)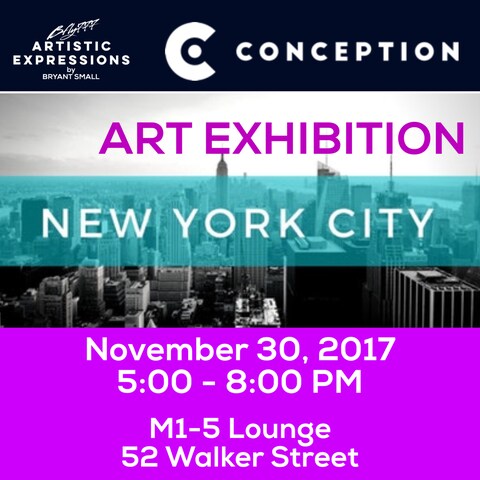 Nov 30
Conception Arts: New York City
Conception is a global movement: one that is not just trying to make a difference for each artist who participates, but also for the community at large. Our mission is to reshape and reenergize artistic communities around the world. To inspire ideas and provide a greenhouse for creativity and to nurture and mentor the creative groundbreakers of tomorrow.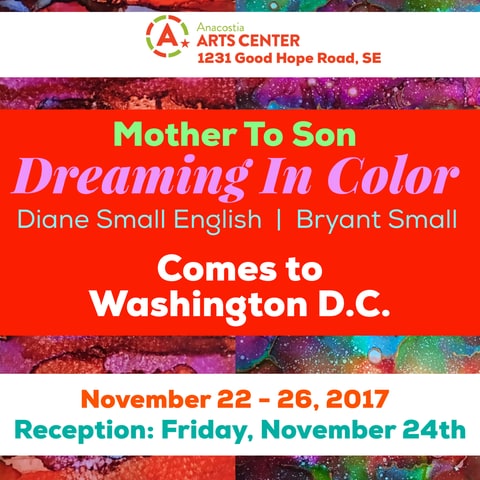 Nov 22 - Nov 26
Mother to Son: Dreaming In Color - Washington DC
Reception: November 24th (6-8 PM ET) A collaborative exhibit showcasing Alcohol Ink in all it's brilliance. This Mother and Son duo explores the limits of color, texture and creativity.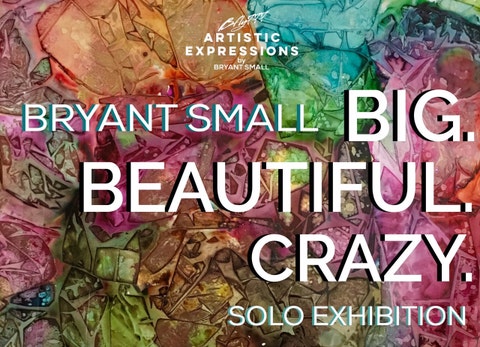 Nov 17 - Nov 19
Big.Beautiful.Crazy. Solo Exhibition by Bryant Small
This exhibition is a culmination and expression of all of the experiences that have led me to this very moment... Named for the first large scale Alcohol Ink painting that I completed "Big.Beautiful.Crazy", as well as how I often describe my life - this is an exhibition that I'll share my Art from my "Inside".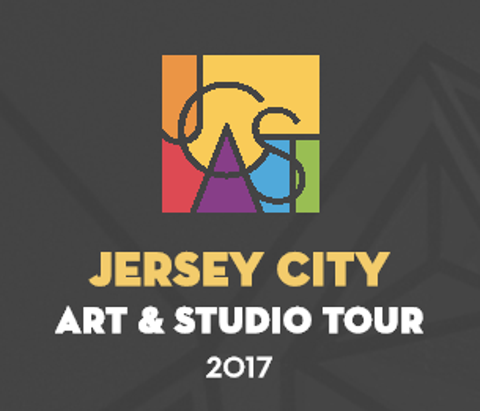 Oct 14 - Oct 15
BFLY777 Artistic Expressions Studio/Art Tour - Part of the JCAST 2017 Art Tour
See where the magic is made and view past, present and exclusive paintings and pieces during this Art Tour stop of the BFLY777 Artistic Expressions Studio. As part of the JCAST 2017 Art & Studio Tour, this is the very first time, my studio will be shown to the public!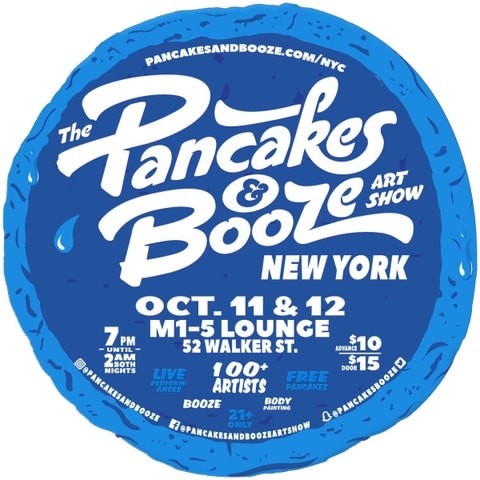 Oct 11 - Oct 12
The NYC Pancakes and Booze Art Show
(21+ Only Event) 100+ Artists! Live Performances! Free Pancakes! Booze! and Body Painting!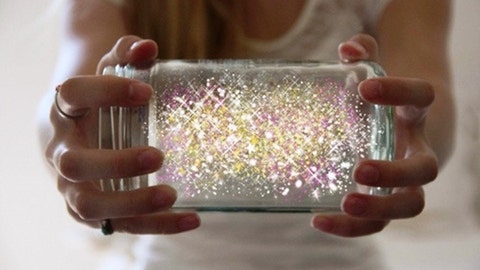 Oct 3 - Nov 1
LITM Presents "Neverland" Art Exhibition (Opening Reception - October 3rd)
Neverland: the mystical, changeable land that is home to Peter Pan, Tinker Bell, the Lost Boys, Tiger Lily, and Captain Hook, where you don't have to grow up, and fairies are real, but so is the danger. There are as many versions of Neverland as there are imaginations. So set your course for "the second star to the right, and straight on til morning," and get ready to see different interpretations of Neverland...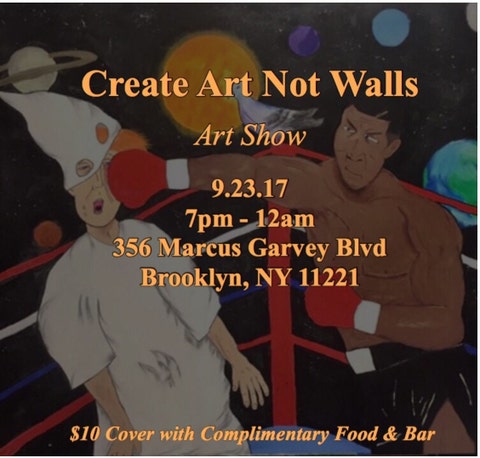 Sep 23
"Create Art Not Walls" Art Show
A show that will explore themes of of race, tension, money and power in today's political climate. An explosive collective of artist coming together artistically.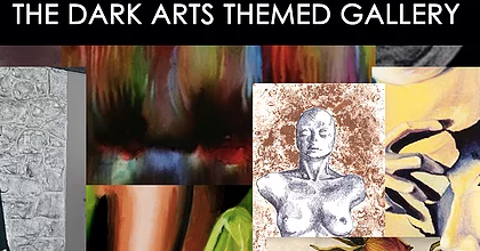 Sep 10 - Oct 31
The DARK ART Themed Gallery
A gallery of emotional and enticing pieces that embrace the darker elements of self expression.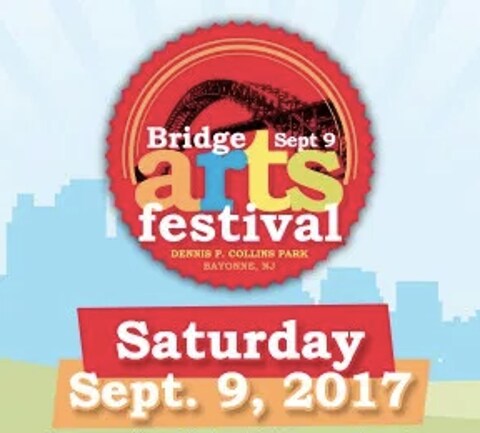 Sep 9
Bridge Arts Festival
The Bridge Arts Festival is a celebration of the creative arts. A vibrant creative community of Musicians, Dancers and Visual Arts will provide an exhilarating environment that celebrates the arts. Confirmed Musical Artists: V Music featuring Dave Watson Beninghove's Hangman Los Hacheros Dance Performances Curated by: Dance with Me Dance Studio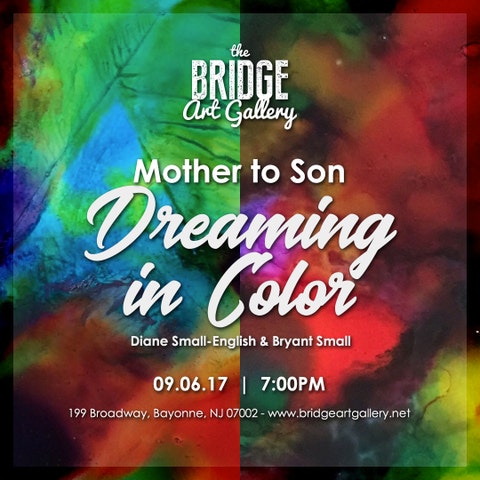 Sep 6 - Sep 30
Mother to Son: Dreaming In Color (Opening Reception)
Creativity and Art runs through our veins - is it hereditary? It is, in this case. This exhibition celebrates the artistic prowess, process and connection between Mother and Son Artists: Diane Small English and Bryant Small. OPENING RECEPTION: Wednesday, September 6th, 2017 - 7PM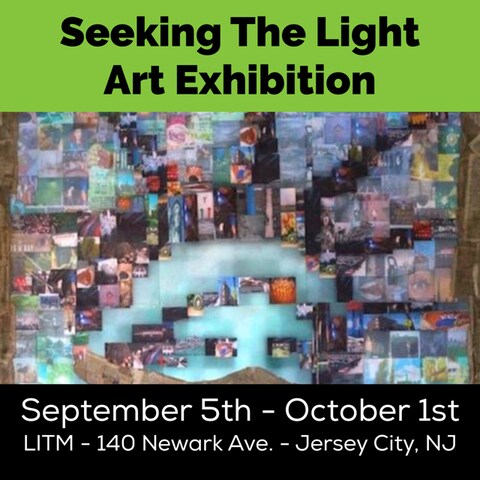 Sep 5 - Oct 1
LITM Presents "Seeking the Light" Art Show - Opening Reception: September 5 - 7PM
In times of darkness, whether personal or societal, it is vital to keep seeking the light. Art can be a force for positive change, providing hope, solace, comfort. Art can be a beacon reminding us that we are not alone, that all is not lost. These artists have interpreted this theme both literally and figuratively to bring their light to LITM and shine it on the world! Light refreshments will be served. Full kitchen and bar available. Drink specials all night. Event Image by Lucy Rovetto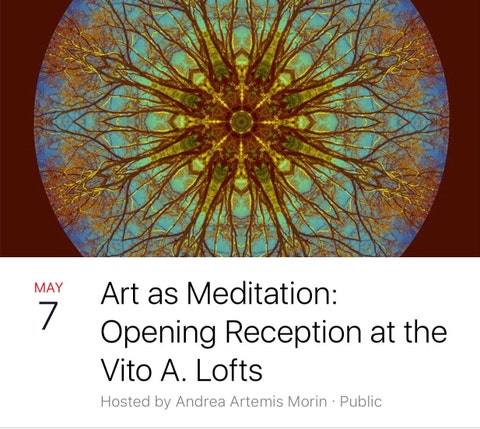 Aug 11 - Oct 13
Art As Meditation Exhibition
August - Sept 2017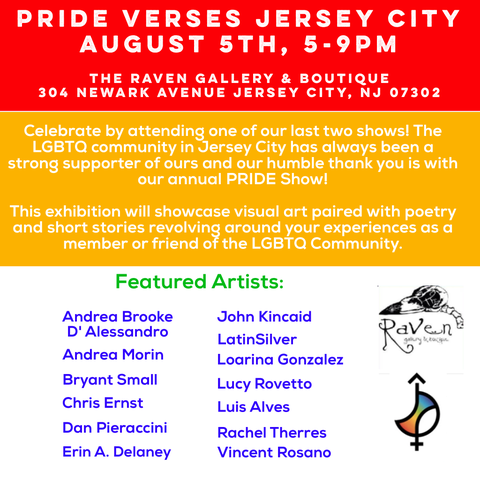 Aug 5 - Aug 25
PRIDE Verses Jersey City Exhibition
IT'S PRIDE MONTH IN JERSEY CITY!! Celebrate by being attending one of our last two shows! The LGBTQ community in Jersey City has always been a strong supporter of ours and our humble thank you is with is our annual PRIDE show! This exhibition will showcase visual art paired with poetry and short stories revolving around your experiences as a member or friend of the LGBTQ community.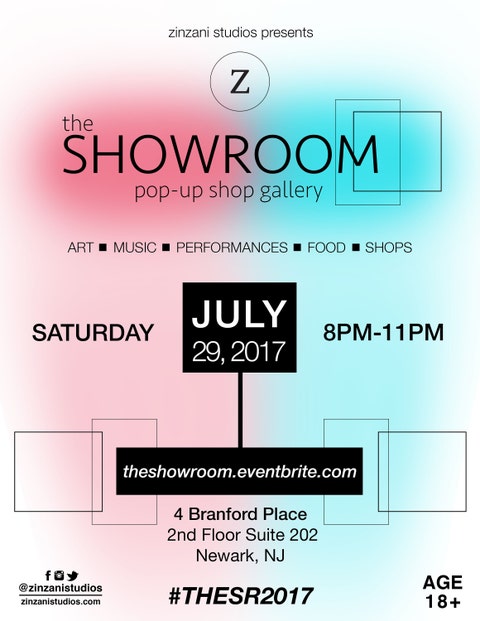 Jul 29
The Showroom: Pop-Up Shop Gallery
The Showroom: Pop-Up Shop Gallery ART-MUSIC-PERFORMANCE-FOOD-SHOPS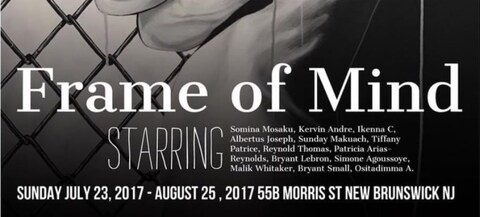 Jul 23 - Aug 25
"Frame of Mind" Exhibition
Opening Reception: July 23, 2017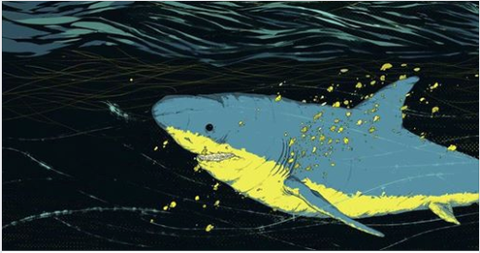 Jul 5 - Jul 29
LITM Presents "Undertow" Art Exhibition - Opening Reception (July 5th - 7PM)
There is perhaps nothing more fascinating than the depths of the sea… or lakes, or rivers. Any body of water is at once a source of life, a death dealing force of nature, an alien world, a place of peace, and a place of chaos.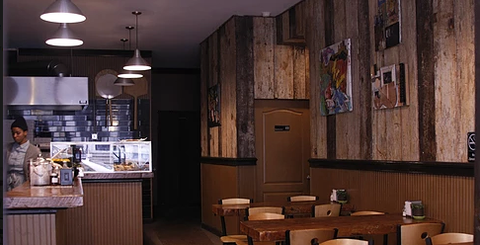 Jun 19 - Jul 23
Let It Shine Exhibition: Opening Reception- June 19th, 7PM
An art exhibition benefitting local after-school and educational charities. There will be Comedy, Live Jazz Music, Spoken Words, Prizes, Raffles, Trivia Games, and Free Pizza for art buyers!!! (A/C Trains to Utica Avenue)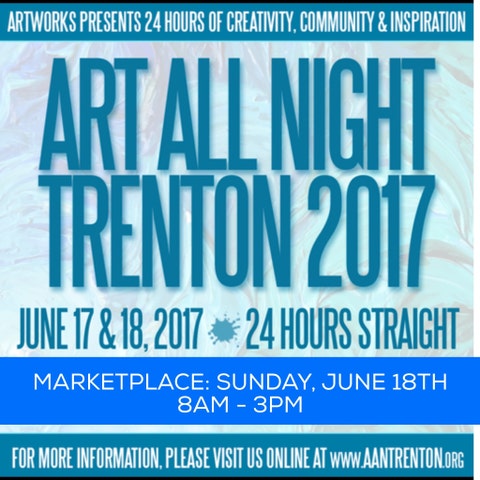 Jun 17 - Jun 18
Art All Night Trenton
Also Featuring: Art All Night Trenton Artist and Crafter Marketplace Sunday, June 18, 2017 (8am -3pm)