Current and Upcoming Art Events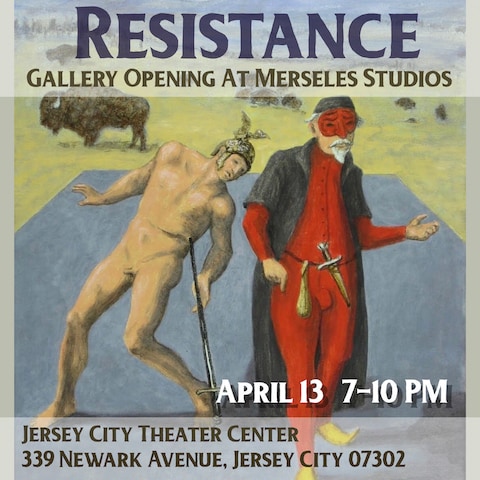 Apr 13 - Jun 15
RESISTANCE Gallery Opening at Merseles Studios (April 13 7-10 PM)
Is resistance only the refusal to accept the status quo? Is it just an outgrowth of an individual's struggle for justice? If resistance is necessary for change to be made, does resistance to change always prevent progress? Come celebrate the opening of the new gallery, and the beginning of our season, both on the topic of Resistance. Paul Di Zefalo (event image)
May 2 - Jun 17
ProArts Jersey City: Spring 2018 Curators Choice Exhibition
Please join us at the 2018 Curators Choice Reception on Sunday, May 6, from 4 - 6pm at Casa Colombo, 380 Monmouth Street in Jersey City. The exhibit features these 9 artists selected by professional curators during a one-day portfolio review called Meet the Curators: Bithika Adhikary, Aliza Augustine, Mashell Black, Marieken Cochius, Peter Delman,Juliet Martin, Carol Quint, Bryant Small and Loura van der Meule. It runs from May 2 - June 12, 2018. Curated by Michael Endy and Mollie Thonneson.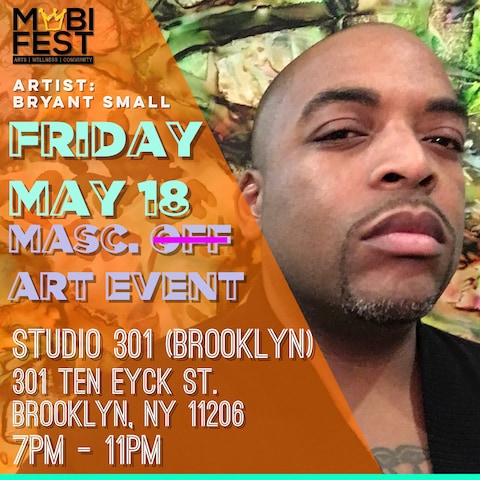 May 18
MOBIFest: Masc. Off Art Event
Powered by Gilead. Join Art Curator, Jae Joseph as he curates an evening of intimate and immersive performance art featuring Jonathan and Jarrett Key and Rubby Valentin. Beats by MOBIfest's DJ BMajr and drinks provided by Luc Belaire.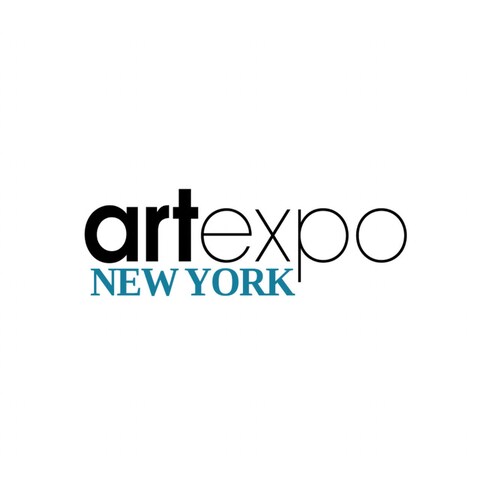 Apr 19 - Apr 22
Artexpo New York
Each year thousands of art industry insiders flock to Artexpo New York in search of the art and artists that will shape trends in galleries worldwide. Hosting more than 35,000 avid art enthusiasts annually, we're the largest international gathering of qualified trade buyers—including gallery owners and managers, art dealers, interior designers, architects, corporate art buyers, and art and framing retailers.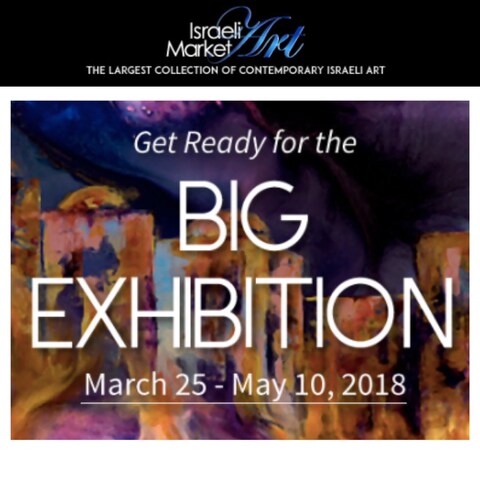 Mar 25 - May 10
Israeli Art Market Presents The BIG EXHIBITION 2018
The Big Exhibition is an annual event that is celebrating the Passover Season, with the purpose of providing exposure and recognition to a host of incredible artists and photographers not only from Israel, but across the globe.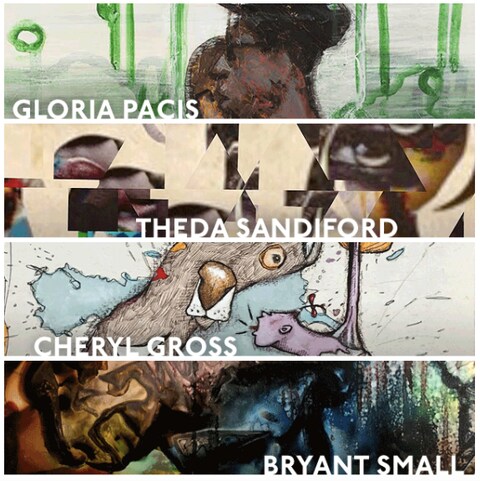 Mar 24
Hoboken Arts New Works 2018 - Artists' Talks
Join us this Saturday, March 24, at 3pm for Artists' Talks during New Works 2018 exhibit with artists Gloria Pacis, Theda Sandiford, Cheryl Gross, and Bryant Small at the Garden Level Gallery, 315 3rd St., Jersey City, NJ.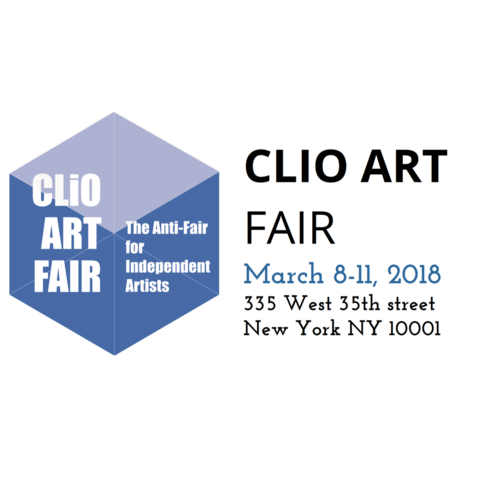 Mar 8 - Mar 11
CLIO ART FAIR
With a nod to its inspiration, CLIO ART FAIR has been created with the idea of showcasing the careers and achievements of already affirmed creative minds. This is the sixth edition of CLIO ART FAIR. By specifically targeting artists without any exclusive NYC gallery representation, CLIO ART FAIR focuses attention on the kinds of contemporary art and interventions that are being created by independent artists the world over, since 2014.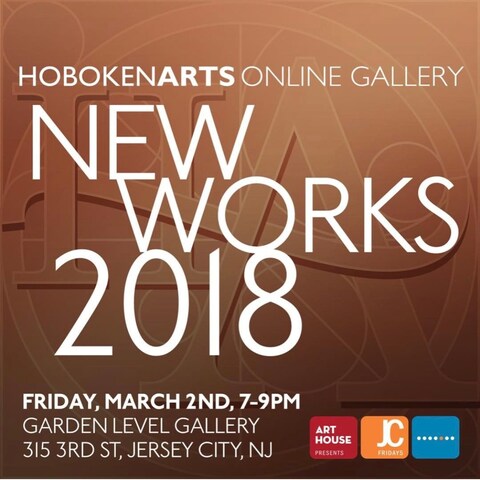 Mar 2 - Apr 8
HobokenArts Online Gallery Presents "NEW WORKS 2018" . (Closing Reception: Sunday April 8th- 1-3 PM)
HobokenArts Online Gallery is proud to announce its first fine art exhibition of the year - NEW WORKS 2018 - to be held March 2 - April 8th at the Garden Level Gallery. The closing reception is April 8th, 1-3pm.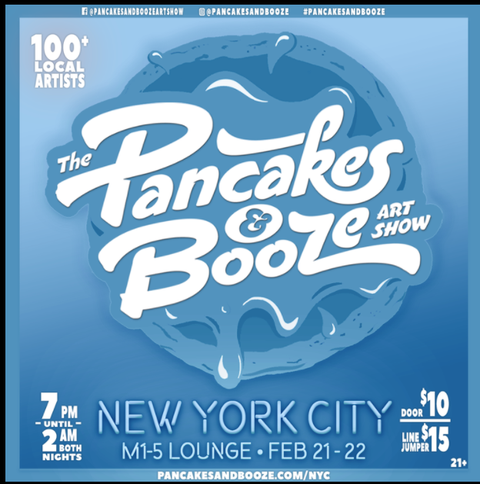 Feb 21 - Feb 23
Pancakes & Booze NYC (Feb 2018)
NYC's Premier Underground Art Show featuring: -100+ Emerging Artists -Live Body Painting - Live Art -FREE Pancake Bar -21+ EVENT -7pm - 2am BOTH NIGHTS $20 Line Jumper (limited quantities) $15 Door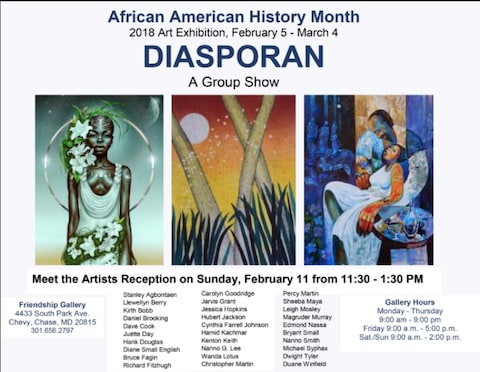 Feb 11 - Feb 28
Diasporan: African American Art Exhibit Celebrating African American History Month (Opening Reception: February 11, 11:30 AM-1:30 PM)
An exhibition featuring African American artists and their new work as well as new artists from the Caribbean and the continent of Africa (specifically, Nigeria). (Image by Llewellyn Berry, "Flight By Half Moon")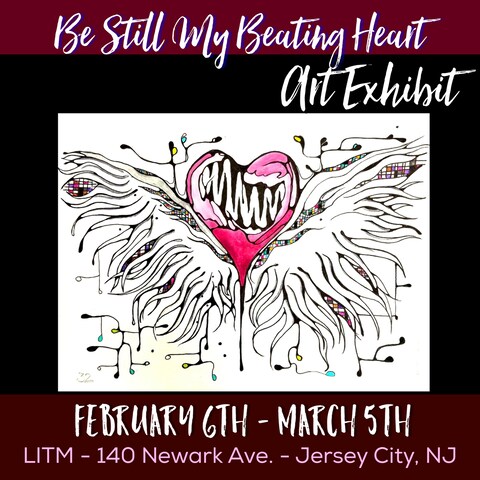 Feb 6 - Mar 5
LITM Presents "Be Still My Beating Heart" Art Exhibit . (OPENING RECEPTION: Tuesday, February 6th, 7-11:30 PM)
(OPENING RECEPTION: Tuesday, February 6th, 7-11:30 PM) The heart: symbol of love, symbol of life, pumping our blood through our veins, keeping us alive. This artwork really gets to the heart of the matter… So put your heart on your sleeve, and come out and see some heart art!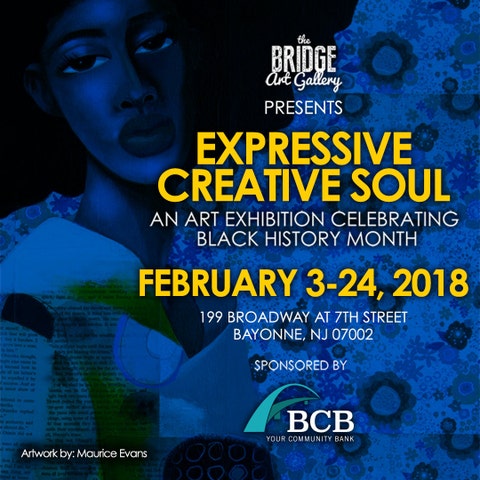 Feb 3 - Feb 24
The Bridge Art Gallery Presents "Expressive Creative Soul" 2018
OPENING RECEPTION: FEBRUARY 3rd, 2018 - 12 Noon - 7 PM A curated collective exhibition presenting outstanding emerging artists during the Annual Exhibition celebrating Black History Month.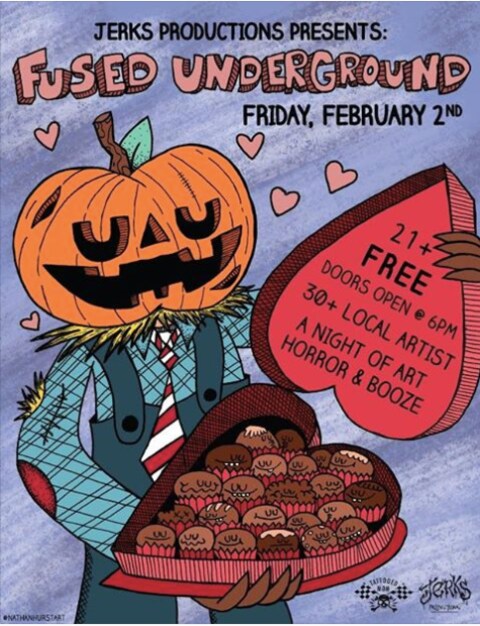 Feb 2
JERKS Productions Presents: Fused Underground
JERKS Productions brings you FUSED UNDERGROUND! Join us for a night of ART, HORROR & BOOZE as we celebrate First Friday and showcase some of Philadelphia (and surrounding area)'s best local underground artists! Be sure to also take part in Mom's amazing food and drink specials! Free fun! 21+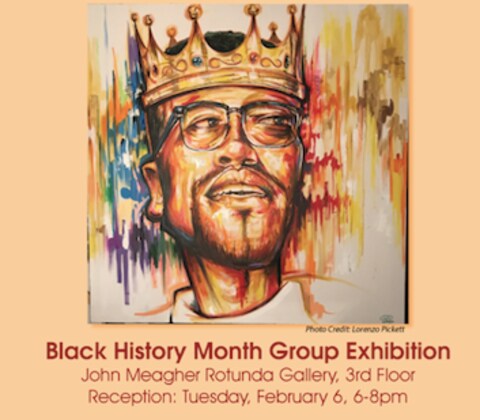 Feb 1 - Feb 28
Jersey City Art & Culture - Black History Month Group Exhibition (Opening Reception - February 6th)
OPENING RECEPTION ; FEBRUARY 6th - 6-8 PM ET Join the Office of Cultural Affairs for an Opening Reception for the Black History Month Group Art Exhibition in City Hall.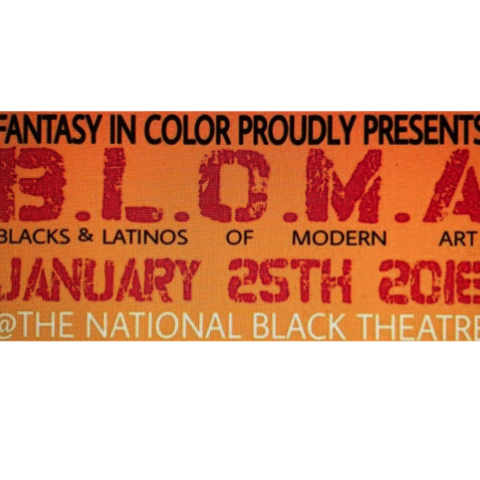 Jan 25
Fantasy In Color Presents "B.L.O.M.A." - Blacks and Latinos of Modern Art Group Exhibition
"B.L.O.MA" (Blacks & Latinos Of Modern Art) This group exhibition will celebrate and showcase some of the best emerging Black and Latino visual artist. UNFORTUNATELY, Black and brown artist are not always given the same opportunity and spot light. Instead of complaining, we are doing it for ourselves!

Dec 20
RAW Presents "Holiday RAWK 2017"
Showcasing artists and artisans from around the globe for a Holiday RAWKing Exhibition.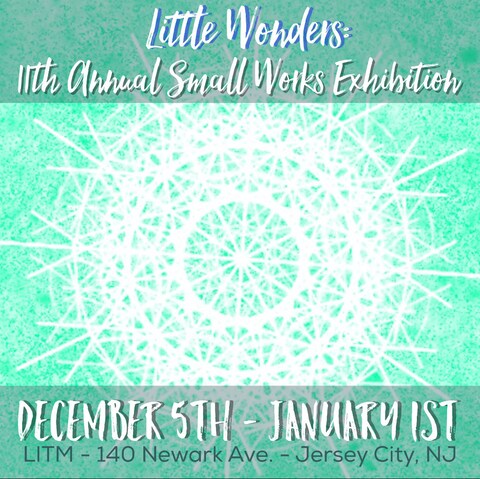 Dec 5 - Jan 1
Little Wonders: 11th Annual Small Works Exhibition (OPENING RECEPTION- December 5 - 7-10 PM
Dozens of Artists, Hundreds of pieces! Our 11th annual small works exhibit. Each piece is a small treasure, a tiny jewel, a miniature delight. While this is not a "holiday" or "winter" themed show, we want to make the art available for the gift-giving season, therefore the buyer may take works at the time of purchase. No one wants another sweater. Give the gift of ART! (Or just treat yo'self. We won't tell!)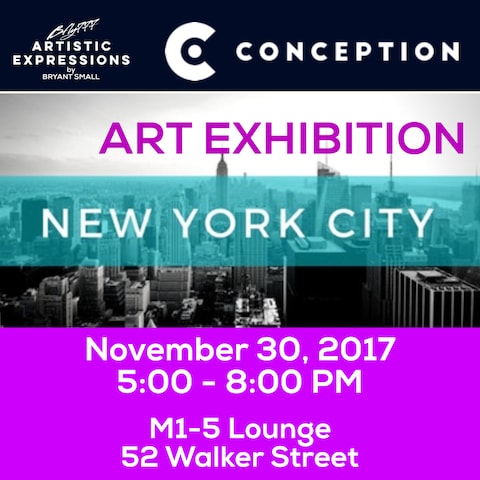 Nov 30
Conception Arts: New York City
Conception is a global movement: one that is not just trying to make a difference for each artist who participates, but also for the community at large. Our mission is to reshape and reenergize artistic communities around the world. To inspire ideas and provide a greenhouse for creativity and to nurture and mentor the creative groundbreakers of tomorrow.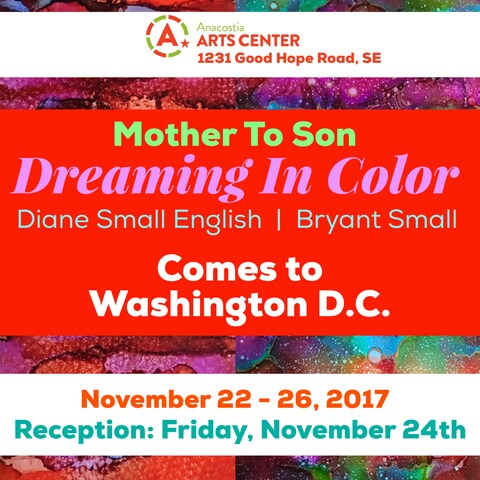 Nov 22 - Nov 26
Mother to Son: Dreaming In Color - Washington DC
Reception: November 24th (6-8 PM ET) A collaborative exhibit showcasing Alcohol Ink in all it's brilliance. This Mother and Son duo explores the limits of color, texture and creativity.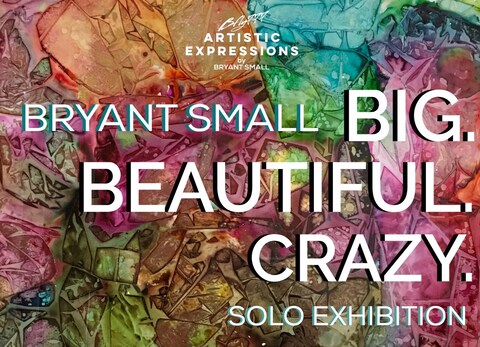 Nov 17 - Nov 19
Big.Beautiful.Crazy. Solo Exhibition by Bryant Small
This exhibition is a culmination and expression of all of the experiences that have led me to this very moment... Named for the first large scale Alcohol Ink painting that I completed "Big.Beautiful.Crazy", as well as how I often describe my life - this is an exhibition that I'll share my Art from my "Inside".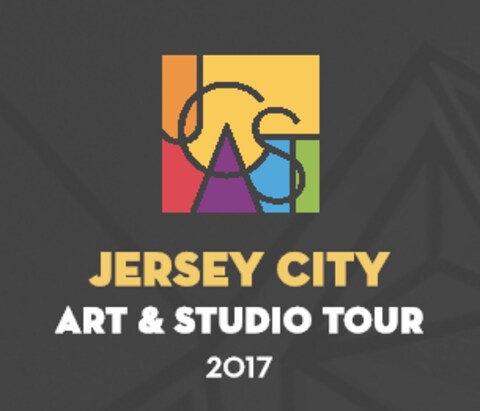 Oct 14 - Oct 15
BFLY777 Artistic Expressions Studio/Art Tour - Part of the JCAST 2017 Art Tour
See where the magic is made and view past, present and exclusive paintings and pieces during this Art Tour stop of the BFLY777 Artistic Expressions Studio. As part of the JCAST 2017 Art & Studio Tour, this is the very first time, my studio will be shown to the public!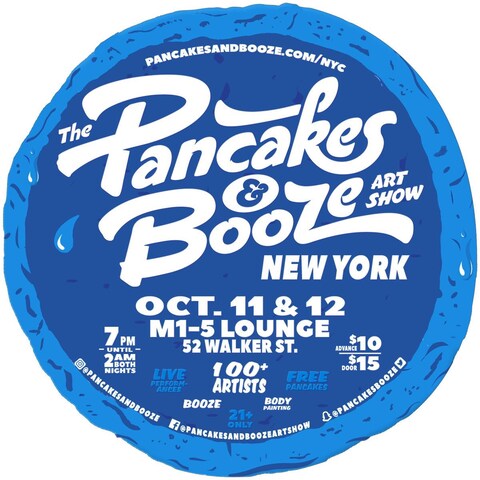 Oct 11 - Oct 12
The NYC Pancakes and Booze Art Show
(21+ Only Event) 100+ Artists! Live Performances! Free Pancakes! Booze! and Body Painting!